We offer plenty a range of speedometers and tachometers. Ranging from simple OE style replacements all the way to fancy digital dashboards. Below is a list of all the different types of speedos and tachs we offer. For a complete list check out our speedo and tach section here.
Handle bar style GPS speedo. Fits 7/8" or 1" bars. Simple power and ground, then slap the GPS unit anywhere you see fit.
GPS 52mm. Internal GPS unit, simple wiring. Includes turn signal, light high/low beam, oil pressure, fuel level warning and neutral switch display lights.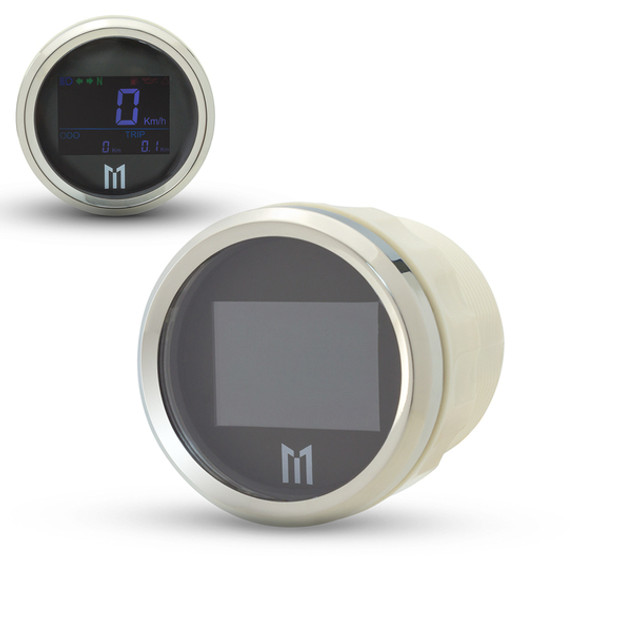 Universal All in One Speedo/tach. Chalked full of options, gear indicator display lights, full backlit display, sleek design. It is a pickup based speedo, so no gps unit required. Very easy to wire and install. 12k rpm limit and 199mph/kph.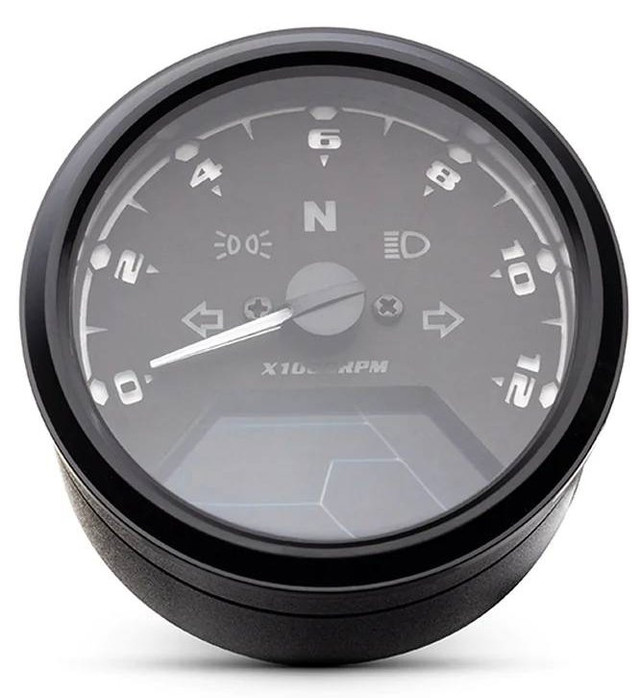 OE style 2.5" tach/speedo combo. A versatile classic look, no frills design. Backlit analog style, routes into your existing speedo cable, uses a wire off the coils for tach reference, built in mounting location. Overall a very affordable upgrade or replacement for your old bike. Options for Honda, Suzukiw, Yamaha, Kawasaki.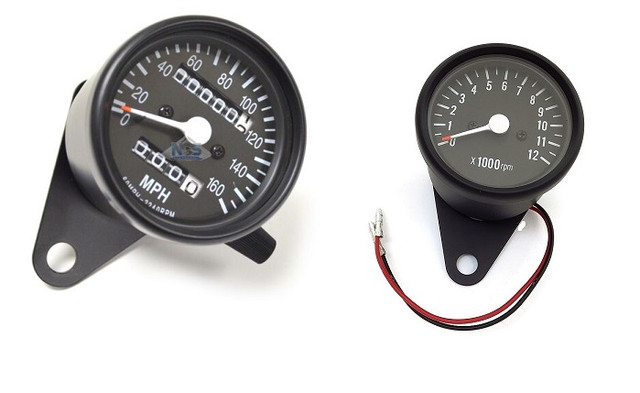 Motoscope Pro LED tach/speedo. A compact unit that packs a punch. All the warning light options you could wish for. Over 700 LEDs illuminate what you need to see. Sweeping RPM range, and a digital speedo readout right in the middle. Perfect for a newschool cafe bike.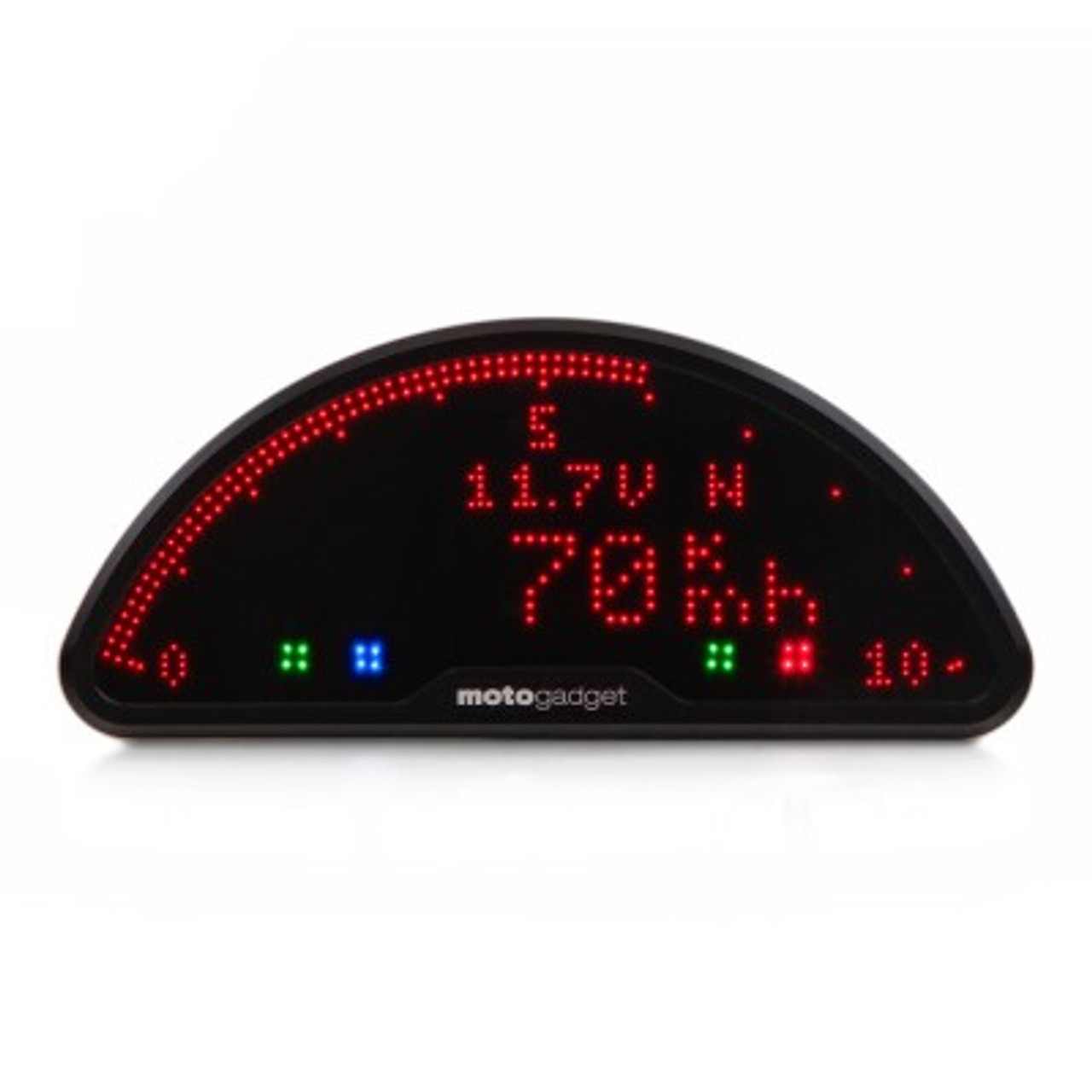 Recent Posts
1984 Suzuki GS450 Scrambler/ Street tracker.Alpha Dual LED Projector Mini HeadlightHi/Lo | Horn | Tu …

Bought a new headlight for your bike and it has the wrong plug? Maybe your female H4 plug has a diff …

Looking do ditch your old crusty carbs? Tired of the lackluster performance of your OE carbs. Look n …