Swapping a set of VM32 Mikunis onto your MotoGuzzi is pretty straight forward.
We offer all the parts for this conversion in one nice kit. We will jet the VM32's
to your moto and we include the necessary mounting boots and accessories required.
The genuine Mikuni carbs are jetted and inspected before we ship.
We include a 2-1 cable with a PUSH IN style cable that is fully assembled and ready to use.
Several different filter combos are available.
We offer velocity stacks, UNI style Pods , Round taped KN style filters or you can order with out
and use a filter you like.
The left side carb will be very close to the a gear case bolt and will need to be rotated for fitment.
We also offer offset boots but you will need to make a spacer to take your stock Guzzi manifold from 35 MM to 40MM
that will allow you to use the offset boot if desired.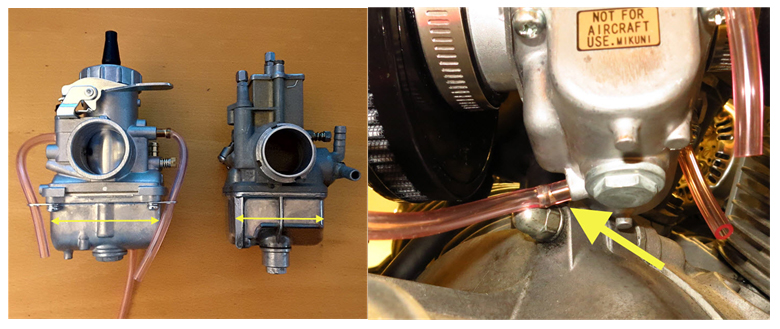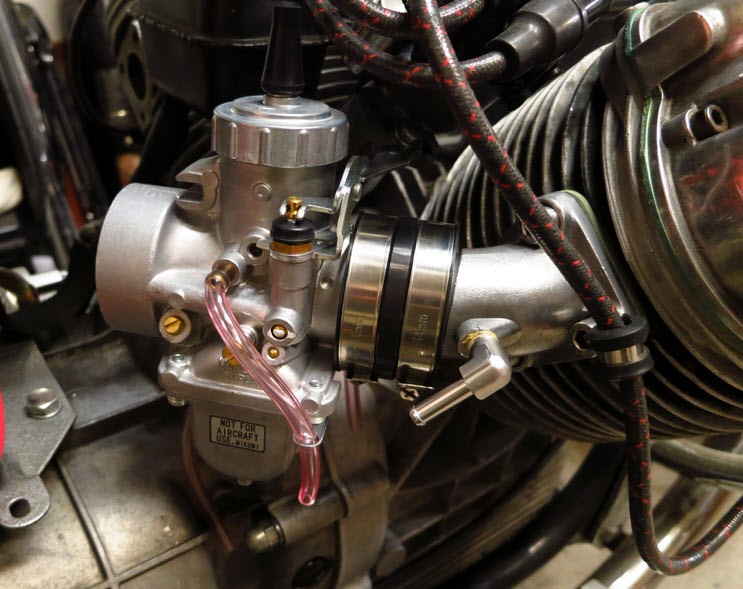 Link below to some great info on installing these on your bike >
https://www.thisoldtractor.com/moto_guzzi_loopfram...
Recent Posts
Looking do ditch your old crusty carbs? Tired of the lackluster performance of your OE carbs. Look n …

We offer plenty a range of speedometers and tachometers. Ranging from simple OE …

First we have the Omega headlight- https://speedmotoco.com/omega-dual-led-projector-m...Second …